This Sunday- April 20th, Easter Sunday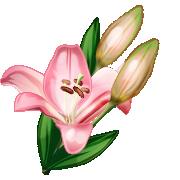 Sermon: Easter, a Hero Journey, Rev. David Robins
Greeters: Sarah Dengler and Mark Beal
Community Hour:  Elsa Voelcker and Chris Thurston
Flowers: from the Woodbury Fund in memory of Mary Elizabeth Day Woodbury
---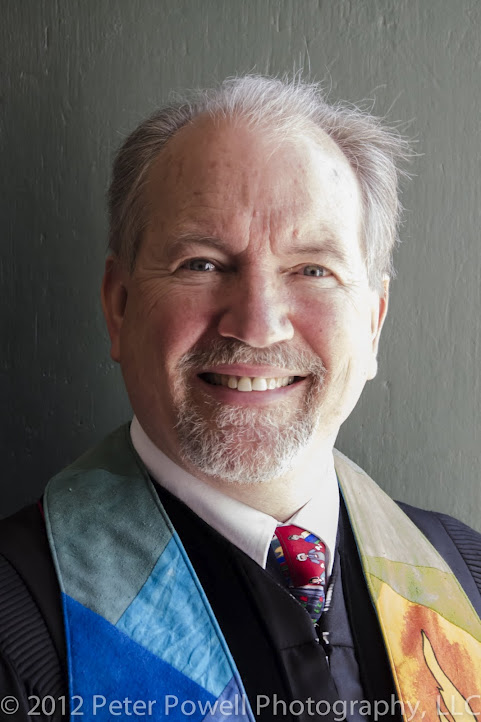 From David
I will be taking some vacation days in the week after Easter and so will not have any regularly scheduled office hours. If you need to reach me, my cell phone is 603-933-0793.
The theme for May is the Arts. Please send me any quotes, readings, thoughts, links, pictures about the arts that I might use.
"Thus in our arts, not imitation but creation is the aim." Emerson
From "A Cherokee Feast of Days: Daily Meditations" by Joyce Sequichie Hifler,
"The quiet companionship of a comforting person is like balm to the soul.  Like Mother Earth, she absorbs the shock of pain and erases the wounds, and even the scars, with time.  These kindred spirits seem to be able to take our hand and walk with us through the difficult places they have already traveled.  They keep us from the loneliness that pervades our experiences, waiting for a word that we have passed through safely.  And best of all, they never bring it up again, but let the past take care of the past.  Their eyes are on tomorrow; their hands on the present time so that we never hear empty echoes and are never reminded that we were unhappy.  And then, we, in quiet ways, can reach back and take someone else's hand"
 My colleague, Rev. M'ellen Kennedy shared this with me, and I was reminded how you are "like balm to the soul."
A Tantalizing Story, continued
In the last chapter of our story, the UU congregation in the Region Monadnock needed to raise $4,500 more to fully fund its 2014 budget. The givers crossed their fingers and waited. . .
During the next week, more people gave.
The Treasurer of the congregation pulled her green eyeshade down, hunched over her spreadsheets, and added the figures.
With a goal of $115,000, the congregation had raised $111,270 or 97%!
Because a few people were on vacation, there was optimism that the number would grow, but it was time to officially end the "Celebrating our Stories, Living our Principles" campaign.
The Committee for Fun Pledge Campaigns, The Reverend Dr. Robbins, and the Standing Committee, and the entire staff thanked the many people who had made 2014's a stellar campaign. It brought people together; it made them laugh at themselves; it taught them more about one another; and it built community. And isn't that what it's all about?    THE END (or is it The Beginning?)
Easter Bonnet Contest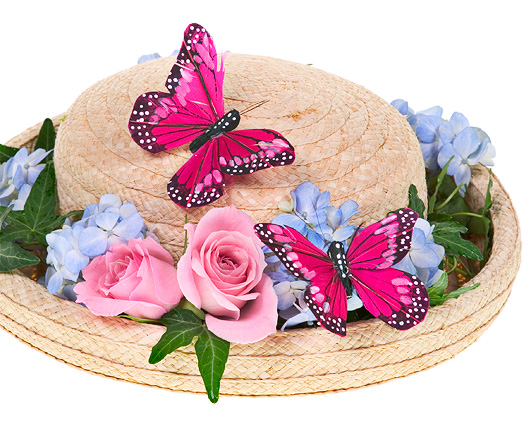 This Sunday! Bring your festive hat for our Annual Easter Bonnet Contest! Prizes will be awarded this year for Most Beautiful, Most Outrageous, and Most Organic. Get started now and wear your hat on Easter Morning. To be judged after the Egg Roll.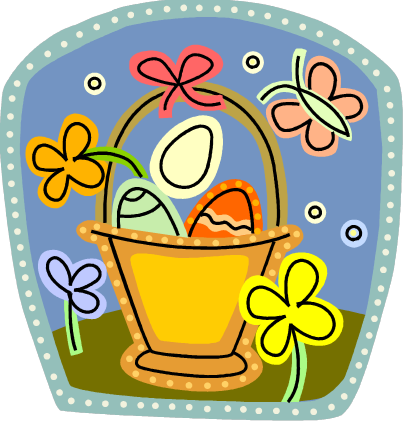 PUUC Annual Easter Egg Roll
Please stay and join us for this fun Intergenerational event! Everyone will receive an egg to roll during Easter Service. We will hold the roll outside, if the weather permits, after Worship. The three closest to the target wins a prize! All invited to participate!
Cresset Deadline
Submissions for the Cresset are due tomorrow, but since I am not in the office, I'm giving you an extra three days! Please have all submissions to me by Monday, the 21st by noon. Thank you!
Seeking spiritual ecstasy?
Join us this Saturday April 19th from 9:30— noon to help continue our efforts to clean our church home. Pizza follows if you are good! Sarah Sherburne/Property Committee
For Religious Education
If anyone has the following to donate, the RE Committee would be so appreciative. Thank you!
·        earth moving toys for the sand table
·        puzzles for ages 4-6
·        Cookie cutters and rolling pin
·        Dolls (male, female, different races)
·        Doll cloths
·        Crib for doll with sheets, pillows, etc.
The Religious Education Committee will be looking at all applications for a new DRE on May 4th. Please encourage anyone you know who may be a good fit for the job, to apply. They will be conducting interviews shortly after.
The Religious Education Committee needs YOU! 2-3 member slots are available to fill. An opportunity to brainstorm and shape the Religious Education programs and events. We are a fun committee that meets once a month over lunch. Please consider it!
Upcoming Youth Group Events
The Youth Group will be running a car wash on Saturday, May 3 from 1 pm to 3 pm at the church. Proceeds will go to Free the Children. Come on down and have your vehicle spiffed up for Spring!
We will also be having a bake sale table on the church lawn at Children & the Arts Day, Saturday, May 17, and would like to ask church members if they would like to supply a baked good for us to sell. People were very generous two years back, and we were able to raise over $250 for Free the Children. Thanks to any and all who can help! Please contact Laura Gourlay at 547-0180 or lkgourlay@gmail.com to donate.
Welcoming
Try asking questions that are formed by shared experience, rather than asking personal questions.  For example, instead of asking, "What do you do for a living?" you might ask, "I enjoyed the children's story in today's service.  What did you think?"
From Harold Hight (Ruth Woodbury's son)
David and all UU Friends,
Thank you so much for your help and friendship over the years & especially in your help with our mother Ruth's memorial service.
It's been a difficult time these past few years and then the fall, broken hip and her death You all have been so kind and friendly in many ways, even delivering spaghetti dinner to Mom & Phil. We hope this small memorial gift will help the church. Please use it in whatever way seems fit but the spaghetti dinner would be one suggestion since it benefits so many and seems to need funding. I hope to be back in the next month or so and will try to go to church!! Blessing on you all,
Harold Hight and family
Community
The Unitarian Universalist Church of Manchester, 669 Union Street, Manchester announces that it will be hosting a performance by Roy Zimmerman on April 29th at 7 PM.
Roy Zimmerman tours constantly, taking his funny songs about fracking, creationism, marijuana laws, government shutdown, same-sex marriage, guns, taxes and abstinence across the country, often playing in some of the least Progressive places in America for the most Progressive people there - the "Blue Dots" he calls them.  In thirteen albums over twenty years, Roy Zimmerman has brought the sting of satire to the struggle for Peace and Social Justice.  His songs have been heard on HBO and Showtime.  He has recorded for Warner/Reprise Records.  Zimmerman's YouTube videos have amassed over seven million views.  He's been profiled on NPR's "All Things Considered," and he's a featured blogger for the Huffington Post.  The world is full of funny songs, but Zimmerman's hilarious, rhyme-intensive originals are also incisive calls to action, smart, savvy and undeniable.
This is currently the only scheduled stop in New Hampshire for the "Blue Dot Tour".
Admission for this concert will be $18 or pay what you can – doors open at 6:30.
Film: Inequality for All
This film, released in September 2013 features Robert Reich, professor, author, and former US Secretary of Labor, demonstrating how the widening income gap is having a devastating impact on the American economy. Using humor and a wide array of facts. Reich explains, how the massive consolidation of wealth by a precious few threatens each of us, our workforce, and the very foundation of our democracy.
The film inspires us to consider the question: How do we as people of faith heed the call to care for 'the least of these' among us?
Admission is free, and light refreshments will be available. All welcome!
April 27th, at 6:30 pm at the Union Congregational Church at 33 Concord Street.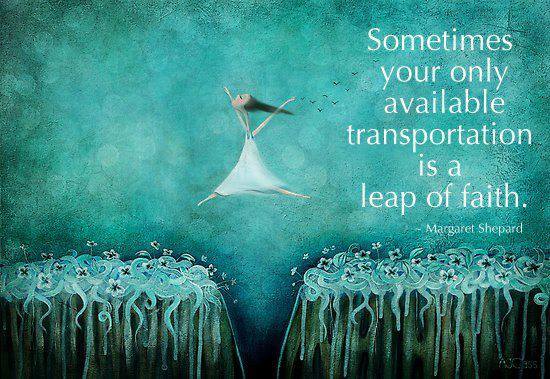 Be loyal to peace, justice and the social good.  Vanessa
Times you can usually find someone in the church office
Monday 8:00 to 4:30 pm
Tuesday 8:00 – 10:30 am 
Wednesday mornings you can sometimes find John Richards in the office helping out while David is taking sabbatical days. Call first.
Thursday 8:00 – 4:30 pm
Friday ….…..closed
---------------------------
To unsubscribe go here. 
Check the box marked Weekly Bits. Enter your email address in the box provided, and click unsubscribe. You will be sent an email to confirm your choice.
Thanks!