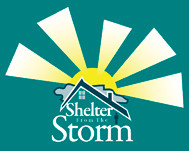 Our special collection this month is for Shelter From The Storm in Jaffrey and/or the Monadnock Area Transitional Shelter (MATS) in Peterborough.
They housed 24 families last year who are now in affordable housing. Parents have jobs and cars to get them there; children are in school; they have health insurance and have learned valuable life skills from their stay in our area shelters.
Because of Covid-19, neither shelter has been able to have their customary fundraising events, they each need our generosity.