September 22, 2015
Gmail is wacko...click here if you want to see the pretty pictures. 
---
Mindful Meanderings……by Rev. Shayna Appel
How can you say to your brother, 'Brother, let me take the speck out of your eye,' when you yourself fail to see the plank in your own eye? You hypocrite, first take the plank out of your eye, and then you will see clearly to remove the speck from your brother's eye. (Luke 6:42)
As people who affirm the worth and dignity of all people, who work for justice, equity and compassion in human relations, who are committed to learn how to accept one another, and who recognize the interconnectedness of all existence, we should not be surprised to find so many Unitarian Universalists across this country fully engaged in the work of Black Lives Matter.  After all, we are the folks most often found 'Standing on the Side of Love', and in this case, that means standing with those who have been systematically marginalized for no other reason than the color of their skin.
Here in Peterborough, NH though, we have so few people of color, it's difficult to know how to engage with this wider national movement.  That at lease was the sentiment raised at our last Lyceum Forum, "Race in America: Can We Talk?"  lead by Rev. Keith Magee. 
The truth is, we CAN begin to engage the issue of racism and many other 'isims" here in these United States and here in Peterborough, NH by beginning with an understanding of our own blind spots.  Where and why do we shut down and shut others off?  Who are the people we would most likely dismiss, out of hand, if we weren't pushing beyond our relational comfort zones?
On October 18th, we will be offered the opportunity to begin, (or continue), this journey on "Beyond Categorical Thinking Sunday" when we will explore the edges of our categorical thinking and, hopefully, be inspired to move beyond those boundaries.  The worship service and workshop that will follow is sponsored by our search committee in the hopes that the material will enable this church to identify the leaders they might and might not be able to work well with, but the material itself reaches far beyond churches and church leaders.
As progressive thinkers with big hearts, I know that you are a people committed to see the end of racism and see it soon.  But we cannot take on the thing beyond us until we first come to terms with the thing within us.  We must, to borrow from St. Luke's gospel, "first take the plank out of [our own] eye."
More information on 'Beyond Categorical Thinking' will be forth coming in the next few weeks, so keep your eyes peeled and keep them "plank free"!
Shalom-
Shayna
Rummage Sale
Donations needed now and Volunteers needed this week
Help! We're looking for clothing, white elephant items, furnishings, jewelry and toys. We've gotten very little to date and we have only a few weeks to go before the Rummage and White Elephant Sale. The back door and garage #4 are open on Monday mornings, Tuesday mornings, Wednesday afternoons after 3:30 and Friday mornings.
Clothing will be sorted, checked and boxed on Friday, so Karen Clement will be calling on people to help. Please give an hour or two of help between 9 and 11 a.m. on Friday.
Update on Cottage Meetings
Thanks to those who are participating in the Cottage Meetings that have started this week!  For those folks who still have not signed up for a meeting, time is short, so please pick a meeting date and sign up!   You can email Mark Beal at mark.beal@intrinsix.com and specify your preferred date.
We still have room at the following meetings:
Thursday 9/24 – 6:30 PM at the home of Sue and Doug Copley (Peterborough)
Tuesday 9/29 – 6:30 PM at the home of Rhonda Barkley and Tom Badgley (Bennington)
Wednesday 9/30 – 10:30 AM at the home of Marsha and Ed Morrow (Peterborough)
Thursday 10/1 – 6:30 PM at the church
Sunday 10/4 – 11:45 at the church
There is also a meeting being planned at Rivermead, with the date to be announced.  We are still looking for someone at Rivermead who would like to act as host for that meeting.
Here is some further information for anyone who might not have heard about these meetings before now:
The Settled Minister Search Committee is holding series of small group meetings over the coming two weeks.  The purpose is to give everyone in the congregation a voice in the search process for our new settled minister.  This is a part of the recommended UUA search process, and they are called "Cottage Meetings" to reflect the idea of a small and friendly group discussion.   Each meeting will be approximately 8 people, facilitated by 2 members of the Search Committee.  The meetings will last under two hours.  The Search Committee has prepared a couple of discussion topics that we feel will help us better understand the congregation's needs and desires regarding the calling of a new minister.  Last June we conducted a survey of the congregation, and we have used those results to select the topics.
So please sign up for one of these Cottage Meetings and share your thoughts about our process for calling the next settled minister!
PUUC Search Committee News
Wednesday, September 16, 2015
We finished our planning on the Cottage Meetings, more intimate discussions on our ministerial search, with two Search Committee members attending each meeting. The meetings will be after church and at member's homes, lasting about 1½ hours maximum, and start this Sunday.  To participate, simply sign up on the posted signup sheets in the Fellowship Hall or contact Mark Beal.   We want your input and help to make sure we recommend the right minister.  Childcare will be provided.
            "Beyond Categorical Thinking" (BCT), a UUA program to promote inclusive thinking and prevent unintended discrimination, is set for Sunday, October 18th after church.  Please plan on attending.  There will be a light meal and childcare will be provided.
                        The Survey Compilation will be released after the Cottage Meetings are completed.  We hope you take the time to look at the document and pass any comments on to Search Committee members.
The Ministerial Packet and Website will be our big job in October.  We will need your help. Thanks in advance for your assistance.
Rick Miller
Buddhist Meditation
"One of Buddhism's central assertions is that there is no separate, unchanging self.  At no time is that clearer than when someone suffers a neurological impairment, since mental faculties such as speech, intellect, perception, and personality are integral to our concept of self.  Yet... joy, love, and humor are always possible when we're present with what is, not holding on to what was."  -- comments on One Hundred Names for Love, from The Best Buddhist Writing 2012.

The Buddhist Meditation Group will be meeting at 7 pm this Thursday, September 24th.  Come join us!  

Following an hour of silent meditation (both walking and sitting), there will be refreshments followed by a discussion of One Hundred Names for Love by Diane Ackerman from The Best Buddhist Writing of 2012 edited by Melvin McLeod and the editors of the Shambhala Sun magazine.  Readings are suggested, but not necessary for the discussion.
Meditation instruction is available for those who wish it.  All are welcome.  NOTE:  We meet in the stage area at the back of the Parish Hall.  The Parish Hall itself is dark, so be sure to come to the back door next to the Kitchen in order to find us!  Though punctuality is helpful, you are welcome to join regardless.   

Please  email  pb.buddhist.meditation.group@gmail.com or call Nori Odoi or Rags Gilmore at 603 547-2650 if you have questions about this or any other issue.
Music Soiree-Sept 25th
That time of month is here! We are going to have our Music Soirée on the 25th at 7pm, meeting in the Parish Hall of the Unitarian Universalist Church of Peterborough.  If you play a musical instrument, or like to sing, and can read music, you are invited to join us. We have music, but if you have something you would like to play please bring it.  This is a social gathering around music. The level you play at is not important. The only requirement is that you know how to read music and enjoy playing or singing.  It is a learning place for intermediate players and a place for advanced players to share their knowledge and experience.
Come join us on the 25th.
If you have any questions please call me 731-9476.
Thanks, Mary Seaver
Full Harvest Moon
Labyrinth Walk at Otterbrook Farm
Sunday September 27th at 7:00PM
Matt Roy (the farmer our youth group has been working with) has created a beautiful seven-circuit labyrinth in the garden.  Let's walk the labyrinth under the full Harvest moon.  If you're interested please just show up, or contact Barbara Harlow for directions and details: (603) 784-5211, bds1222@hotmail.com.
Sept.  28th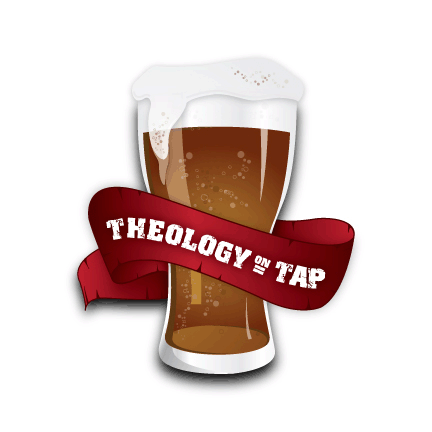 Theology on Tap
Join Rev. Shayna at Harlow's Pub for some informal and spirited theological discussion, and a pint of your favorite brew! The discussion of death and dying certainly didn't seem exhausted, so we're going to continue with this theme for this next meeting.   This gathering will run from 5:30-6:30.  ALL are welcome, including and especially those who are not members of our church community so, bring a friend y'all! 
Slides and Sides is back!!!
Yukon River Trip Slides and Potluck
Saturday Oct 3
7:00 slides/movie presentation in the Parish Hall
6:00 Potluck Supper in the Dining Room
Scott McGovern and Peggy Brown, along with friends from their Outward Bound days, spent 2 weeks canoeing the wild Hart River in Yukon, Canada this past summer, Scott has captured the essence of the trip and the experience of outdoor adventure in his photographs through still images, movie images and conversation with some of the trip participants.  Come and enjoy his photography in this hour-long presentation.  Come earlier and enjoy food and conversation with friends and acquaintances. All are welcome.
Clean Air
If your kids are all potty trained you probably no longer have a need for that diaper pail.  You know the one that keeps all the odor inside so the room smells fresh?  The nursery is looking for such a diaper dumpster.  If you are ready to give yours up we will provide a home for it.  Please contact the Director of Diaper Relations ~ char.james@uupeterborough.org.  Thank you
Community
The Way of Tea: Chinese Teas
Date:   Thursdays:
24 September, 22 October, and 19 November
Time:   7:00 p.m.
Place:  Parker House Coffee, (Noone Falls) 50 Jaffrey Road, Peterborough, NH
Cost:    $10.00 each session
Peggy Leedberg will be giving a talk on Chinese teas, beginning with white tea, moving to Pu-erh, and ending with green tea.  During the talk she will brew up a sampling of each type of tea for you to sample.  There will also be discussion describing the terroir needed to produce good tea.
Each of the tea samples will also be available for purchase that evening.
To register please contact:     Peggy Leedberg
                                                Phone:  603-718-9298
                                                e-mail:  mklel@earthlinknet
Apartment Available
The Monadnock Area Transitional Shelter (MATS) has an apartment available.
1 bedroom apartment, heat and electric included - $365/month.
Low rent in exchange for snow removal and odd jobs (maintenance).
For more details please contact:  Peter Harrison   603-831-1207
---
We have such a brief opportunity to pass on to our children our love for this Earth, and to tell our stories. These are the moments when the world is made whole.
- Richard Louv -
 
Be loyal to peace, justice and the social good. You know you want to.  Vanessa
---
Contact Information and Regular Office Hours
Shayna:  Monday and Thursday 10-2, Wednesday – visitation hours; (802)579-6066 
email: kshaynaappel@gmail.com  
Olivia: (603) 554-2294 
email: oholmes34a@hotmail.com
Vanessa:  Monday through Friday (yes, every day!) 8:00 am – 12:30 pm. 924-6245 
email: vanessa.amsbury@uupeterborough.org
Char:  Monday and Friday 12-4pm and Wednesday 12-5:30pm; 924-6245.  
Email: char.james@uupeterborough.org
I will be out of town from Thursday Sept. 24th through Tuesday Sept. 29th and to contact Chase Roeper with any Religious Education questions.
Note* Actual times are subject to change dependent on individual schedules.