March 2015 Newsletter
Tired of winter yet?
I don't know about you but I love snow days.  They're sanctioned days off in which we must stay put.  Nothing we can do. Snow days give me a chance to catch up…on paperwork, sleep, laundry, housekeeping.  Generally speaking, I embrace snow days.
Until, of course, they pile up as high as the snow, cause church to cancel two weeks in a row, cause roofs to collapse, obliterate snow removal budgets…you get the picture. Too much of a good thing is no longer a good thing.  And this year snow days have been removed from my list of "good things".  It's official!
If you are feeling the effects of cabin fever than perhaps it's time to get out!  And if you're looking for a somewhere to go, PUUC may be just the place.  As you will read throughout this edition of the Cresset, there's A LOT of diverse activities going on here! Everything from a magic show for all ages to the ordination of one of our members (Lisa Mobayed) into UU Ministry.
Worship over the next month promises to be no less diverse.  Rev. Olav Nieuwejaar, our Ministerial Settlement Representative, will kick off the month on March 1st.  On Sunday, March 8th I will be preaching on the stories that inspire us.  On the 15th, Rev. Olivia will be inviting us to re-think stewardship, and on the 22nd I will explore the realm of things that stop us from doing the things we would/ought/should/want to do.  Then, on March 29th, we'll close out the month with music Sunday.  And if all this doesn't wet your worshipful whistle, the following Sunday is Easter and…well, what could possibly be more exciting than Easter Sunday at your favorite Unitarian Universalist Church?
Beloveds, keep the faith.  This winter has been one for the record books but it too will pass. Until then, rise up, and get out of the house!     Shalom-   Shayna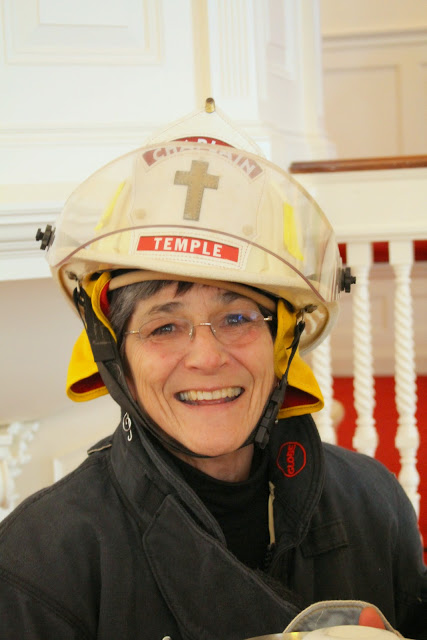 How You See Your Church Now
Dear Members and Friends of PUUC,
First of all, I want to offer my deep appreciation to all of you who were able to spend time being interviewed by me with just barely two weeks' notice.  Over half the congregation participated, which is just excellent.  And a big thank you to Suzy McDonald for organizing the interviews for us.  Here is a brief summary of what you told me.
1.     What drew you to PUUC?
A surprising 44% of church leaders had been UUs before coming to PUUC, which brings a great breadth of experience of how other UU congregations approach issues which seem universal to our congregations.  Being invited by the minister or a parishioner was also mentioned often.  Seeking a liberal religious education for children and seeking the principles of Unitarian Universalism were often mentioned as well.  Surprisingly, what wasn't mentioned was the website, today most often mentioned by many visitors as the source of their decision to make a first visit.
2.     What keeps you here, what are your congregational strengths?
"The people" was most often repeated here.  You see yourselves as having dedicated, creative, high energy and positive people in leadership and in general.  You give David Robins great credit for preparing you well for a time of transition, and for being a highly respected and beloved minister as well.  Yes, you are missing David and Jean, and yet you feel you are ready to move on toward a new ministry shared with a new minister.
Many mentioned the deep caring and support of this community as a strength, of lasting friendships and like-minded folk.  You feel you are a stable, healthy, and committed community.  "There is integrity here," said one participant.  "We have lofty ideals; this is a place for me to stretch toward our principles and those lofty shared ideals," said another.
3.     What is fulfilling about being a leader?
Two quotes exemplify what was most often mentioned:  "It is satisfying to give this community skills I already have; it is a way I can give something back to a church that gives me so much."  "Being a church leader challenges me to grow into new skills and abilities that I can take into the rest of my life."
4.     What are your congregational challenges?
First and most often you mentioned that the congregation is aging and membership is declining.  You are in good company; this is happening across the country.  The question is what are congregations that are growing doing differently, and are you willing and able to make those changes to appeal to a younger generation?
Fear of conflict came out as a real challenge.  There has been intense conflict within the congregation at times, often over a minister.  One person noted, "We have lots of strong personalities with divided opinions who tend to get easily outraged."  Another said, "We can be quick to complain."  Conflict is inevitable in a community of just one person, let alone 125.  When I asked what would help you engage in difficult conversations when the need arises, you said, "Trust.  Trusting that I will be heard.  Trusting that I will be respected.  Trusting that I will not be put down.  Trusting that we will be able to resolve our differences successfully."  You have built up significant trust during David Robins's ministry here.  May you carry that trust forward.
I asked whether there were any "elephants" lurking about.  One answer was "God is an elephant."  Someone who is a Christian shared with me that they have kept their faith "in the closet here."  You cherish our UU principle of welcoming diversity; we all need to work on creating an environment in which nobody has to hide their faith; all faiths are welcome and respected for the lessons they have to teach us, to help us grow as spiritual beings.
Sunday morning worship was described as another elephant.  "Whatever you do," I was told, "don't change anything about worship, not even the seating chart."  But if worship can't change, you will not be able to appeal to the young people you so earnestly want to join the congregation.  You have to be relevant to their needs to be a place they want to be.
I noticed a number of polarities; meaning issues on which opinions are widely diverse.  These include theology, music, worship, spiritual depth, the meaning of membership, the value of being a UU person of faith, and the best approach to financial challenges.  You share these poles of opinion with a lot of UU congregations.  They are not impossible to resolve.
Communication was repeatedly mentioned as a challenge, as was getting the right balance of staff, program, and committee work.
5.     What do you want more of?
You want more diversity in all aspects of Sunday worship, more fun activities, more justice work beyond the walls of the church, more respect for diversity within those same walls, and more people, especially young people.
6.     What should I focus on between now and June, 2015?
You said, "Help us clarify who we are, what we believe, and how we conduct our lives."  Surely these are the tasks of the time in between.
In faith, Olivia
From the President
Please join us this Sunday March 1 as we welcome our Ministerial Settlement Representative Olav Nieuwejaar  to the pulpit for Sunday worship followed by refreshments in the parish hall and a noon meeting in the sanctuary.  Olav will explain the ministerial search process and timeline, and answer questions from the congregation.
As you read this, the Standing Committee will have completed interviews with our members asking for nominations for the Search Committee.  We are analyzing the results of the interviews and will be contacting potential search committee members in the next few weeks.  We expect to have a search committee ready for the congregation's review mid-March with a congregational vote on the Search Committee slate at the end of March.           
Dots.  Thanks to all of you who voted with your blue dots this past Sunday for the words in our current mission statement that mean the most to you.  If you did not have a chance to vote, the mission statement and blue dots will once again be available in the parish hall this Sunday March 1.  Get your coffee and your dots after the service and let us know what parts of our mission statement are most important to you.
On the calendar:  Stewardship is getting underway March 15, in conjunction with the budgeting process for next year.  Please stay tuned for the final date of the Budget Hearing in April and the Annual Meeting in early May.
Also for your calendar, on Sunday April 26 at 5 p.m. PUUC will be most honored to hold the installation ceremony for Lisa Mobayed.  PUUC sponsored Lisa in her studies to become a credentialed UU minister,  so we are very excited to celebrate this final step in her process.   As most of you know, Lisa and her husband Charlie are long-time members of our congregation and their children, Olivia and Sophie went through our RE program.  We will be looking for help planning and funding this joyous celebration; please contact ?Rev. Shayna? If you would like to participate. 
It's an exciting time to be a part of our Peterborough UU church.  Change is afoot, plans are unfolding,  there's excitement in the air.  And while it's exciting, it can also be unsettling.  If you are curious, confused, confounded or unsettled by any of the changes you see, please reach out to a member of the Standing Committee or to Rev. Shayna or Rev. Olivia; we will be glad to listen to your questions or concerns and share our plans for the future.
In gratitude,  Sarah Dengler
Sermon: "Ministry from the Inside" March 1st 
Rev. Olav Nieuwejaar
As you begin your search for a new minister, I thought you might like to hear what it's like to be a member of this fascinating profession. In this sermon, I will tell you some stories from my own ministry, examples of different experiences over 40 years when I felt challenged, awe-filled, angry, sad or full of joy. Perhaps you will have a better understanding of why this calling is so precious to those of us who have answered that call.
The transition from one minister to another is usually an anxious time for a congregation. Most church members have very little idea of how ministerial searches are conducted in our tradition, and so my purpose in meeting with you after the worship service is to describe what that process is, what the timeline looks like for the search, and how everyone can and will be involved. Questions are always welcome!
Ordained in 1968, Reverend Olav Nieuwejaar served the Unitarian Universalist Congregation in Milford (NH) for twenty-four years, the last twelve with his wife, Jeanne, as co-minister, leaving that position in February 2000. Returning from Cambridge, England, where he was Interim Minister of the Unitarian Church of Cambridge during the spring of 2000, he served (again with his wife) as the Interim Co-Senior Minister of the Unitarian Universalist Congregation at Shelter Rock, Manhasset, Long Island, NY for two years. He has served the Northern New England District in many capacities over the years, and, from 2002 to 2006, was Co-District Executive with Jeanne. He was then asked by the UUA and the District to be the District's Ministerial Settlement Representative.
He is a lifelong Unitarian Universalist. His grew up next door to a small New England village Universalist church
A Peek into RE
An Amazing Good Deals Spring Sale
Hoarders! Clutter Keepers! It's time to start cleaning out your closets, and your garage, even your attic, of those possessions you think you need but, really, never use. The Rummage Sale Committee plans to hold a spring fundraiser on May 8 and 9, and is looking for clothing, pots, pans and other kitchen/dining wares, working appliances, furniture, home decor, sporting goods, toys -- whatever you no longer use and could be sold in a rummage and white elephant sale.
If you are a hoarder with clutter that you really don't need, here is a huge opportunity to let it go. Included are outdoor plants, so if you have perennials that need to be separated, we would be grateful for your extras. The proceeds of this fundraising event will be used to pay for day-to-day church expenses and unexpected charges such as the removal of huge piles of snow that threatened not long ago to block the church driveways and parking lot.
Adding a silent auction would be a great feat if the many talented people in our church are willing to donate one of their creations or services. Imagine featuring a piece of your hand-crafted pottery, or one of your handmade baskets, a silkscreen print or a seascape. Do you make jewelry? Do you knit, weave or crochet? How about carving a woodworking marvel?
How about a special entree or dessert, or maybe a dinner for six, or a weekend stay at a getaway near a beach? FYI, Rev. Shayna Appel has already offered a ride (or rides?) on her motorcycle. This alone is a great reason for a silent auction.
Organizers are ASKING everyone willing to donate items or services to please participate. Again, we're taking all sorts of items. In addition to the above we would appreciate donations of clothing (needs to be cleaned and mold/mildew-free, with NO holes, stains or rips, please); books; CDs; DVDs; utensils; dishes; glassware; china; bicycles; puzzles; and, games (Puzzles and games need to be complete with all parts and pieces). We will begin taking donations very soon but not at this time, unless you make an appointment. More information will be coming in future Weekly Bits and the Cresset.
Buddhist Meditation Group
"Mindfulness is the miracle by which we master and restore ourselves...it is the miracle which can call back in a flash our dispersed mind and restore it to wholeness so that we can live each minute of life." -- Thich Nhat Hanh, The Miracle of Mindfulness.
This month, we will be meeting Thursdays March 12th and March 26th.  On the 12th, we will be beginning Thich Nhat Hanh's book The Miracle of Mindfulness, reading chapter 1 "The Essential Discipline".  On February 26th, we will read "The Miracle is to Walk on Earth".
As always, we meet at 7 pm in the stage area of the Parish Hall (way in the back).  We meditate for one hour (approximately 25 minutes sitting meditation followed by 10 minutes walking meditation followed by another 25 minutes of sitting meditation).  Meditation instruction is available at the beginning of the session for those who are interested. 
After a brief break for tea and homemade refreshments, we spend the remaining time discussing readings relevant to meditation.  Discussions are generally enriched by Binny Clark, a Shambhala Buddhist practitioner with over 20 years of experience. We are a small, friendly, informal, eclectic group -- our members range from beginners to long time meditators. 
There is no charge, but we encourage small voluntary donations to the church in recompense for their donation of the space we use.
Directions: Please enter the church by the back door which is lighted and accessible from the church parking lot. To get to the stage area of the Parish Hall, go up the stairs, turn right to go towards the Parish Hall, then turn left and follow the short corridor to the end.  The stage area is on your right.  Because we often close the door to keep in heat and keep out noise, the area may seem dark and empty.  No need to knock, come in and be welcome!  If meditation has begun, just take a seat silently. Someone will attend to you if you need help.
Contact Nori Odoi or Rags Gilmore (603) 547-2650  or  pb.buddhist.meditation.group@gmail.com for more information.  If you would like to share your email address, we will add you to our announcements email list.  These are sent out at the beginning of the week prior to a meeting.
Fun Events Planned for PUUC
The FUNdraising committee has been hard at work planning events that are not only fun and exciting, but the proceeds provide vital funds to the Church. After a long, hard winter, the Church funds need some bolstering, so please put the following on your calendar—and bring friends and family.
March 6: Open Stage 7:30 pm, $5 donation. Contact Chuck Welch.
March 14: Magic in March. The Religious Education Committee is hosting a Magic Show, put on by a Magic Club and is sure to dazzle all ages. The show features Lord and Lady BlackSword, Ben Pratt, Bod Bodman, and Rob Granville. The show takes place from 4 to 5:45. Tickets are $8 for adults, $5 for children & youth, children under 3 are free. ($20 family maximum) Taking place in Parish Hall with family dinner (priced separately) in the dining room following the show. Contact Chase Roeper
March 14: Family dinner following Magic in March. Need volunteers to join the cooking/cleanup crew. More details to come.
March 20: Kirtan  7:30 to 8:30 pm. Indian Devotional Music and call and response chanting.  This evening is rich in spiritual singing, chanting and meditation.  All welcome. Donations accepted.
April 3: Open Stage 7:30 pm $5 donation
April 17: Kirtan 7:30 to 8:30 pm.  Indian Devotional Music and call and response chanting.  This evening is rich in spiritual singing, chanting and meditation.  All welcome. Donations accepted.
May 1: Open Stage 7:30 pm, $5 donation
May 2: Cinco de Mayo dinner, hosted by the Fundraising Committee and the BBQ & Blues Crew. More details to come.
May 8 & 9: Rummage Sale Preview and Sale. Get your spring cleaning underway and donate, donate, donate. Then shop, shop and shop. Contact Marsha Morrow.
May 16: Pancake Breakfast The Property Committee will host the annual pancake breakfast before Children & the Arts Day. Contact Ed Morrow.
May 22: Kirtan 7:30 to 8:30 pm.  Indian Devotional Music and call and response chanting.  This evening is rich in spiritual singing, chanting and meditation.  All welcome. Donations accepted.
June 5: Open Stage 7:30 pm. $5 donation
June 19: Kirtan 7:30 to 8:30 pm.  Indian Devotional Music and call and response chanting.  This evening is rich in spiritual singing, chanting and meditation.  All welcome. Donations accepted.
Name Tags-What's the Deal?      
Okay.  So we have a carousel that has my nametag on it.  Oh, you don't see yours?  If you mention you don't have one to our visitor greeter, we will print one up.  Member, Friend, Visitor, it makes no difference.
So, why is it important I wear it?  Well, there are people like me that simply have a tough time remembering names (Can you believe I was in sales?).  I need the nametag to help me remember people.  More importantly, we want our guests to know your name, so you can introduce yourself to them and they can see your name.
UUs are known as a Welcoming Congregation.  We need to do everything we can to make our guests comfortable.  Please!  When you first enter the church, just pick it up then return it when you leave.  That's not hard.  You can do it and it will help the church! 
Rick Miller, Membership Chair
Greeters
March 1 -  Bo Dean and Jim Fearnside
March 8   Need Volunteers
March 15  Need Volunteers
March 22  Need Volunteers
March 29  Need Volunteers
Community Hour
March 1 - Standing Committee – catered lunch
March 8 - Suzy McDonald and Ed Chaney will set up – Need volunteers to help clean up.
March 15 - Stewardship Committee  - Canvass Kick off
March 22  Need Volunteers
March 29  Need Volunteers
Flowers
March 1 -  Jenny and Tony Brinsdon
March 8  - Marsha and Ed Morrow
March 15 -  Karen Clement in memory of her parents
March 22  - Rachel and George Billings in memory of their parents
March 29  - Linda Field in memory of her mother, Paula Leeds
Please contact Vanessa to sign up, or go to Sign Up Genius at www.signupgenius.com. You can search by email address. Use to search. Or if you've created an account, click on Login Now. 
---
Contact Us:
Office: 924-6245  email:   website: www.uupeterborough.org
Interim Parish Minister: Rev. Shayna Appel  Mon 2-6, Thur 9-1, email: kshaynaappel@gmail.com
Transitions Consulting Minister: Olivia Holmes email: oholmes34a@hotmail.com
DRE: Char James; Mon, Wed, Thur, Fri 2-5 pm, email: char.james@uupeterborough.org
Admin: Vanessa Amsbury-Bonilla; Mon & Thurs 8am-4:30 pm, Tues 8-12:30 pm, email: vanessa.amsbury@uupeterborough.org