If you use Gmail, there's a good chance not all pictures are displaying properly. Please click here, to go directly to the pdf version.
This Sunday – March 8, 2015 
Sermon: "What's Your Story?" Rev. Shayna Appel
Sunday Service Volunteers
Greeters: Argh, the Sign Up Genius is blank!  Can someone help fill it in?
Community Hour: Suzy McDonald and Ed Chaney will do set up for hospitality. We need someone to help with clean up.
Flowers: Marsha Morrow
To sign up, go to:  http://www.signupgenius.com Log in with your login name and password, or click 'Find a Sign Up' at the upper right, use puuc@uupeterborough.org as the email to search. Or you can simply respond to this email. (If you call me after 4:30 on Thursdays, I will not get the voicemail. Email is better.)
---
In Memoriam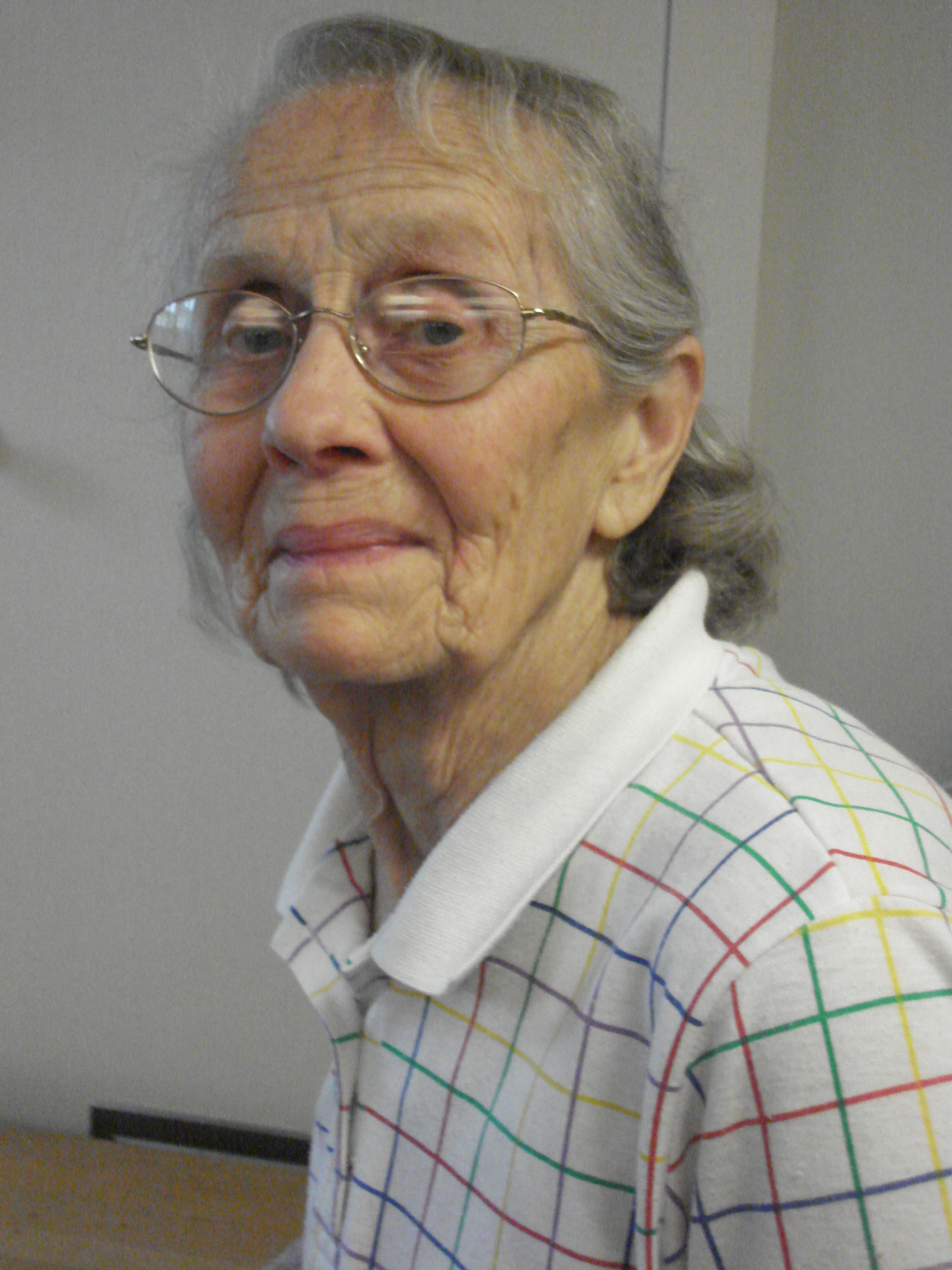 With sadness we report the death of Thelma French Clark on March 2, beloved wife of Joe and mother of Roland, Linda (Abbott) and Loretta (Sterling). Thelma was a pillar of our Church for more than half a century, beginning downstairs - where she served as Sunday School Superintendent in the 1950s through the 1970s – and ending as our long-serving and much-loved Nursery Caregiver. In between she served our congregation in many ways ~  on the Standing Committee and as Treasurer for many years; in the Alliance, also as Treasurer and later President, and as Prime Mover for the annual Rummage Sale for decades; as co-chair of the first five Holiday Strolls, and as willing worker wherever help was needed. Her retirement from the Nursery was celebrated and commemorated with the etched glass window at the Church School entrance, which shows Thelma as we so often found her – with a child in her lap.
A Magic Show for All Ages!
Among the 6 talented magicians who will convene in the Parish Hall on March 14 at 4:00 PM is Robert Granville. Join Robert as he leads all ages on an entertaining and mystical journey exploring the mystical potentials of the mind. You will be amazed
and astounded by demonstrations of mind reading, control of physical matter by sheer will, and remarkable feats of memory. You may even learn how to tap into the limitless potential of your own mind!  Tickets are $8 for adults and $5 for kids. You can purchase your tickets at Steele's in Peterborough or during Community Hour on Sunday after church.  Get them before they disappear!
An Amazing Good Deals Spring Sale
Hoarders! Clutter Keepers! It's time to start cleaning out your closets, and your garage, even your attic, of those possessions you think you need but, really, never use. The Rummage Sale Committee plans to hold a spring fundraiser on May 8 and 9, and is looking for clothing, pots, pans and other kitchen/dining wares, working appliances, furniture, home decor, sporting goods, toys -- whatever you no longer use and could be sold in a rummage and white elephant sale.
If you are a hoarder with clutter that you really don't need, here is a huge opportunity to let it go. Included are outdoor plants, so if you have perennials that need to be separated, we would be grateful for your extras. The proceeds of this fundraising event will be used to pay for day-to-day church expenses and unexpected charges such as the removal of huge piles of snow that threatened not long ago to block the church driveways and parking lot.
Adding a silent auction would be a great feat if the many talented people in our church are willing to donate one of their creations or services. Imagine featuring a piece of your hand-crafted pottery, or one of your handmade baskets, a silkscreen print or a seascape. Do you make jewelry? Do you knit, weave or crochet? How about carving a woodworking marvel?
How about a special entree or dessert, or maybe a dinner for six, or a weekend stay at a getaway near a beach? FYI, Rev. Shayna Appel has already offered a ride (or rides?) on her motorcycle. This alone is a great reason for a silent auction.
Organizers are ASKING everyone willing to donate items or services to please participate. Again, we're taking all sorts of items. In addition to the above we would appreciate donations of clothing (needs to be cleaned and mold/mildew-free, with NO holes, stains or rips, please); books; CDs; DVDs; utensils; dishes; glassware; china; bicycles; puzzles; and, games (Puzzles and games need to be complete with all parts and pieces). We will begin taking donations very soon but not at this time, unless you make an appointment. More information will be coming in future Weekly Bits and the Cresset.
Deadline Approaching
We are still looking for volunteers to sing, play, dance, read as a part of the March 28 Music Service. But time is running out! March 8 is the deadline for signing up, and for giving us details on what you plan to perform. For more information, or to sign up, please contact Margaret Warner (mwarner@tds.net or 588-2097 ) or Maria Belva (mariabelva@gmail.com , or 924-2055 ). There will be sign-up sheets in the Parish Hall after church on March 1 and March 8. We invite your participation, and kudos to Forrest Beaudoin-Friede, who was the very first to sign up.
Welcoming Tips
Before and after the service, make sure any newcomer is never left standing or sitting alone.
Intergen Services
We will be needing greeters for Intergen services, both Music Sunday, March 29th and for Easter, April 5th. These positions will be different, in that you will be working directly with the children.Please consider signing up! 
---
And now some quotes that speak to me in this moment:
"Of course I doubt. I do not practice a certainty. I practice a faith." ~Robert Brault
"Be like the bird that, passing on her flight awhile on boughs too slight, feels them give way beneath her, and yet sings, knowing that she hath wings." ~Victor Hugo
Be well, be loyal to peace, justice and the social good.  Vanessa
Shayna's Office Hours: Monday 2-6, Thursday 9-1  email:    802-579-6066
Vanessa's Office Hours:  Monday & Th.  8 am – 4:30 pm. Tues. 8:00 am-12:00 pm
Char's Office Hours: Mon, Wed, Thurs, Fri 2-5 pm 
Note* Actual times are subject to change dependent on individual schedules and abundant snowfall.