If pictures are not displaying properly, click here for the pdf version.
Sunday June 14th: Sermon: "Jump" Rev. Shayna Appel.  This is Flower Communion Sunday.
I get up, and nothing gets me down.
You got it tough. I've seen the toughest all around.
And I know, baby, just how you feel.
You've got to roll with the punches to get to what's real
Oh can't you see me standing here,
I've got my back against the record machine
I ain't the worst that you've seen.
Oh can't you see what I mean?
Might as well jump. Jump!
Might as well jump.
Go ahead, jump. Jump!
Go ahead, jump.    
Sunday Service Volunteers
Greeters:  We need greeters. Please sign up to greet on this most beautiful Sunday of the year.
Community Hour:  Linda and Bryan Field
Flowers:  Please bring a flower or flowers to celebrate our Flower Communion Sunday.  We will create a bouquet to symbolize our individual and collective beauty.
(To sign up, go to:  http://www.signupgenius.com Log in with your login name and password, or click 'Find a Sign Up' at the upper right, use puuc@uupeterborough.org as the email to search. Or you can simply respond to this email. If you call me after 4:30 on Thursdays, I will not get the voicemail. Email is better.)
Social Justice Committee will be meeting at noon on the stage after Community Hour this Sunday. 
---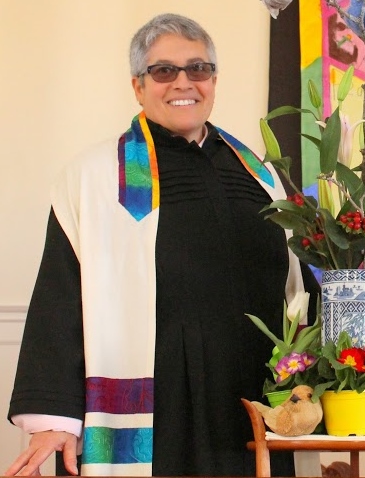 MINDFUL MEANDERINGS…...  by Rev. Shayna Appel
"All our lives we are in need of others, and others are in need of us."  -George Odell
Last week our community felt a common sting when a young child died by suicide.  Tess Johnston, who lived in town and attended South Meadow School until just last year when she and her family moved to Lyndeborough, had not yet reached her 14th birthday. 
Suicide always leaves too many unanswered questions, all the more so when those who complete it are so young.  Gratefully, I know all our thoughts and prayers are with those who knew and loved Tess most.  And gratefully, we are a community who need not mourn alone.
This Sunday evening (at 5:00pm), PUUC will open wide the doors of this beloved community to all those who have been impacted by Tess' death as we offer a Service of Remembrance and Light for One Who Died Too Young.  (Tess and her family had attended several Christmas services here over the years and Vanessa secured the families blessing for us to do this in Tess' honor.)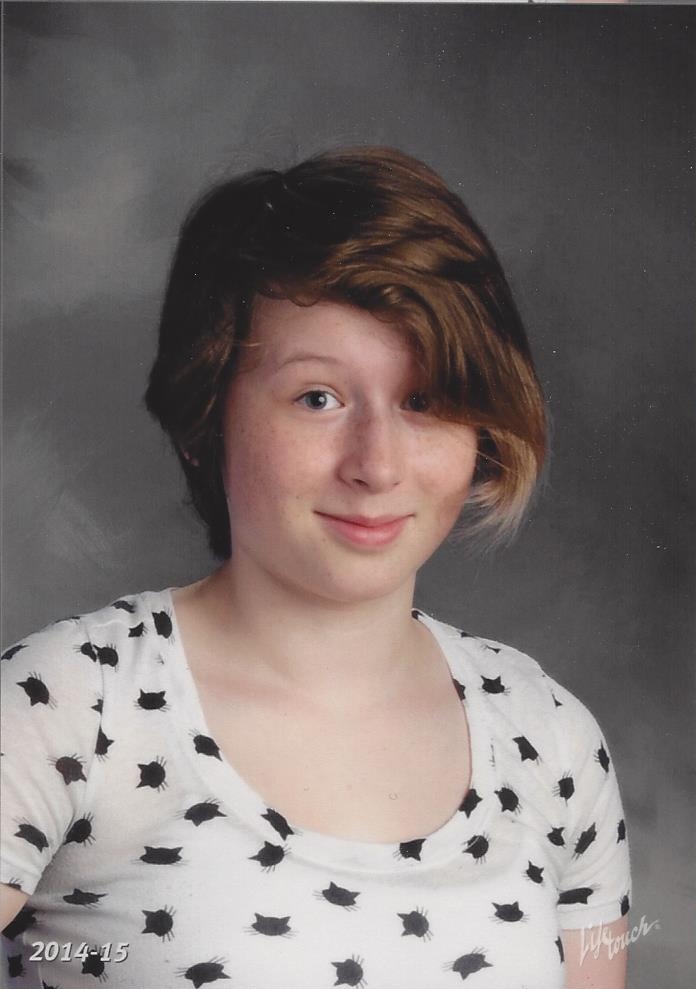 There is a hymn in the Teal Hymnal that says:
When we share the silence of sacred space
And the God of our Heart stirs within
And we feel the power of each other's faith,
Then our heart is in a holy space.
So, come.  Come if you knew Tess and your heart is broken and in need of mending.
Come if didn't know her personally, but feel, by her death, that mysterious and precious grip of the interdependent web.  Come O ye faithful, that in this time of trial we may offer the strength of our faith to those who mourn.  Come, because we need one another.  Come, and let us rediscover that love never dies when our hearts are in a holy place.
With Much Love-
Shayna
P.S. If you'd like to offer your gifts for this service, we'll need a number of greeter/ushers, friends to help set-up and clean-up, etc., please give me or Vanessa a call.  And thanks in advance beloveds, you are a remarkable community of faith and a very real comfort in times of trouble!
Community Supper
Volunteers Needed for Community Supper in June
It takes many willing and skillful hands to prepare, serve and cleanup from each Community Supper. This is not a once-in-a-year or a once-in-a-while activity. It takes a sustained commitment each week, year round. In a typical week 18 different people pitch in to help before, during and after the supper. 
In the spring and summer, because of vacations and other seasonal activities, it is much more difficult to get an adequate number of people on board to make each supper happen. In addition some volunteers who have been serving for years choose to retire. The result is a need for new volunteers to step up and fill in.
I still have openings for the month of June. Please contact me at peter.in.peterborough@gmail.com or 603-759-0084. Also forward this message to people you know in the greater community who may be willing to help with the supper.
Help your fellow church and community members to continue the tradition of service to the community.
It is with great appreciation and regret that we accept the resignation of Peter Powell from his work on our Community Supper.  Peter volunteered for about 4 years and managed the group for about 3. He writes, "It was rewarding for me to take part in a charitable service to the community. I feel that the investment in time has been worthwhile and I have enjoyed meeting and working with a wonderful set of volunteers."  We wish Peter well as he enjoys a summer of "biking, hiking, kayaking and exploring New England."
Over the years Peter has developed and maintained information on running the Supper, including the weekly order from Roy's, the set of recipes and instructions for the supper, the directory of volunteers and other contacts from the Church and Community, the recruiting messages for volunteers, and the ordering instructions for Sysco and he is willing to share these with new volunteers.
It may be a challenge to replace Peter, but replace him we must if the Community Suppers are to continue.  Please contact the office if you are interested in volunteering in any capacity for the suppers!
The Buddhist Meditation Group will be meeting at 7 pm this Thursday, June 11th.  Come join us!  Following an hour of silent meditation (both walking and sitting), there will be refreshments followed by the conclusion of our discussion of Thich Nhat Hanh's book,The Miracle of Mindfulness, An Introduction to the Practice of Meditation. .  This week we will discuss Chapter 7 "Three Wondrous Answers".  Reading the chapters is suggested, but not necessary for the discussion.
This is the last meeting of the summer at the church.  There will be meetings in June, July, and August on the fourth Thursdayof each month at the home of our leader Binny Clark.  He lives in New Boston.  If you are interested in attending these meetings, please contact us (see contact information at the end).
This is also the end of our meditation book.  We will be beginning a new book next Thursday The Best Buddhist Writing of 2012 edited by Melvin McLeod and the editors of the Shambhala Sun magazine.  In addition to being an interesting selection of writings, it has the advantage that because the articles are not sequential, it is not a problem to miss one session and then rejoin the next.  As always, it is not necessary to purchase this book -- one can simply attend the discussion.  If there is interest, we can ask the Toadstool to stock it.
For those who cannot come, here is a simple exercise from Thich Nhat Hanh that you might like to try: 
Mindfulness while washing the dishes:  Wash the dishes relaxingly, as though each bowl is an object of contemplation.  Consider each bowl as sacred.  Follow your breath to prevent your mind from straying.  Do not try to hurry to get the job over with.  Consider washing the dishes the most important thing in life.  Washing the dishes is meditation.  If you cannot wash the dishes in mindfulness, neither can you meditate while sitting in silence.

Meditation instruction is available for those who wish it.  All are welcome.  NOTE:  We meet in the stage area at the back of the Parish Hall.  The Parish Hall itself is dark, so be sure to come to the back door next to the Kitchen in order to find us!  Though punctuality is helpful, you are welcome to join regardless.   Feel free to call Nori Odoi or Rags Gilmore at 603 547-2650 if you have questions about this or any other issue.
PUUC Search Committee News
EMERGENCY!!   HELP!!
Even though we have received 77 responses through Wednesday, June 3rd, or 55% of the Surveys distributed, we still need yours!!   The Survey will be ending on June 14th, which is only a week away, so please respond.  If you didn't receive a Survey, let us know and we will send out an electronic or paper version, whichever you prefer.  Just email the church office or contact one of the committee members to get a Survey.  We want everyone possible to respond. 
We are aware that a few of the surveys are not complete.  If you haven't finished your responses, please do, then simply hit "SUBMIT' at the bottom of the page, after the last question.  We need your survey!
Thanks!
PUUC Search Committee

Monadnock Summer Lyceum presents between eight and ten cultural events in the Peterborough Unitarian Universalist Church on Sundays, between the end of June and beginning of September.
Please join us on Sunday mornings to hear world class speakers on social, political, educational, cultural, scientific, economic, environmental and artistic topics.  Enrich your summer in Peterborough, NH in the heart of the Monadnock Region.
Presentations begin at 11:00am. Presentations are rebroadcast by NHPR on the following Sunday at 9 pm.
Presentations are free ~ donations accepted.
Wheelchair accessible.
Parking is available next to the church courtesy of People's United Bank.
Reception following the presentations in the Parish Hall.  Go to www.monadnocklyceum.org for more information.
Sun 6/28/15 11:00am 
Howard Mansfield 
Dwelling in Possibility
Sun 7/5/15 11:00am 
Marjorie Heins 
Sex Wars to Red Scare: A Civil Liberties Odyssey
Sun 7/12/15 11:00am 
Dr. Warren Riess 
The Ship That Held Up Wall Street
Sun 7/19/15 11:00am 
Daniel Weeks 
Poor (in) Democracy: How America is Defaulting on Democracy, and the Long Walk to Get it Back
Sun 7/26/15 11:00am 
Dr. Jarrett Byrnes 
Reef Life in Your Back Yard: Kelp Beds, Meadows and Forests
Sun 8/2/15 11:00am 
Meg Petersen 
Reclaiming the Core: Education for Social Beings and Idea Creators
Sun 8/9/15 
MacDowell Colony Medal Day 
No Lyceum
Sun 8/16/15 11:00am 
Skip Gorman and Gordon Peery 
The Sources and Evolution of New England Contra Dance Music: An Annotated Concert
Sun 8/23/15 11:00am 
Rev. Keith L. Magee 
Race in America: Can We Talk?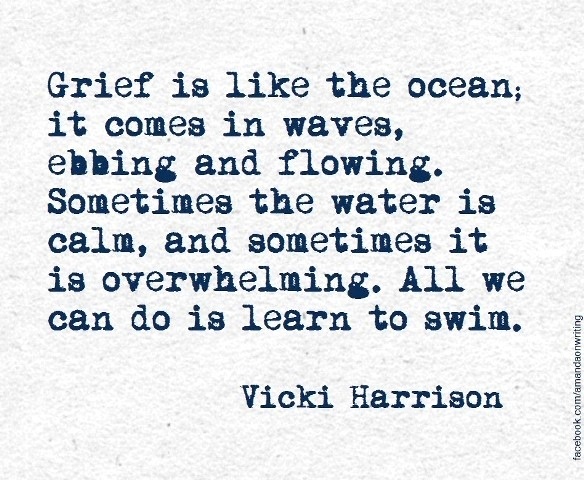 Be well, be loyal to peace, justice and the social good.  Vanessa
Contact Information and Office Hours
Shayna:  Monday 2-6, Thursday 9-1; (802)579-6066
email: kshaynaappel@gmail.com  
Olivia: (603) 554-2294
email: oholmes34a@hotmail.com
Vanessa:   Monday & Thursday  8 am – 4:30 pm. Tues. 8:00 am-12:00 pm;  924-6245
email: vanessa.amsbury@uupeterborough.org
Char:  Mon, Wed, Thurs, Fri 2-5 pm;  924-6245
Email: char.james@uupeterborough.org
Note* Actual times are subject to change dependent on individual schedules.