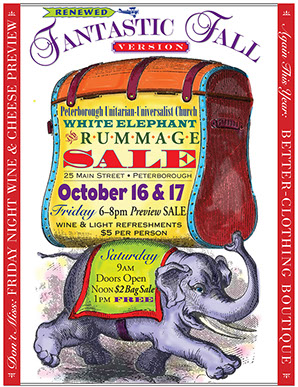 Fundraising is an important contributor the operating budget at PUUC.
While there is a fundraising committee at PUUC, many other committees and groups host fundraisers, so the task is shared community-wide. For example, the property committee runs a pancake breakfast each May on Children and the Arts Day. The music committee hosts the monthly Open Stage as well as several other successful musical events each year. A group of church and community people holds a Kirtan each month.
An especially popular fundraiser has been Barbecue & Blues, the last one held in 2013. In 2014 the Church had the opportunity to raise some funds on the occasion of the Town's 275th celebration—and a hearty crew went to work on it and brought in $800. Historic church tours were part of the day, along with a delicious Colonial Feast in the evening, both of which were wonderful ways to showcase our spectacular building. In recent years the fundraising committee has help a springtime auction that is fun for all.