This Sunday – February 15, 2015
Sunday Service Volunteers:  
Greeters: Laura and Jonathan Gourlay
Community Hour: Ed and I have tons of food for the coffee hour that was cancelled. We have guests this weekend and can't go to church. We are happy to donate the food but need someone else to do set up and clean up.  Also, we could use room in our fridge. HELP! call Suzy at 206-491-7499 if you can help. Thanks  (Also let Vanessa know)
Flowers: Julia Lennon in memory of her parents, John and Theresa Bentz
To sign up, go to:  http://www.signupgenius.com Log in with your login name and password, or click 'Find a Sign Up' at the upper right, use puuc@uupeterborough.org as the email to search. Or you can simply respond to this email. (If you call me after 4:30 on Thursdays, I will not get the voicemail. Email is better.)
Sermon: Rev. Shayna Appel
---
Mindful Meanderings         by Rev. Shayna Appel
Valentine's Day is nearly upon us.  I've never been a big fan to be honest.  It seems to me more of a Hallmark Holiday than anything serious.  Don't get me wrong.  I love chocolate and flowers.  I just don't need a holiday to remind me to offer these to my beloved.  This all having been said, I WILL be taking Robin out for dinner this Valentine's Day!
I think the source of my frustration with Valentine's Day, as we know it, has its roots in how the "holiday" is celebrated in our culture.  Isn't it supposed to be about love?  And if it is, why all the focus on such a narrow picture of that love?
The Apostle Paul wrote, in his first letter to the church at Corinth, "Love is patient; love is kind; love is not envious or boastful or arrogant or rude. It does not insist on its own way; it is not irritable or resentful; it does not rejoice in wrongdoing, but rejoices in the truth.  It bears all things, believes all things, hopes all things, endures all things."
The late Rev. Dr. Martin Luther King wrote about love in the context of power, saying, "Power without love is reckless and abusive, and love without power is sentimental and anemic. Power at its best is love implementing the demands of justice, and justice at its best is power correcting everything that stands against love."
Show me the holiday that celebrates this kind of love and I'll be all in.  In the absence of that, join us for worship this Sunday as we explore the topic of love further!
Blessings and Shalom-
Shayna
Congregational Interviews for Search Committee Nominees
In keeping with UUA best practices for selecting a search committee, the Standing Committee will begin calling each member of the congregation this week to ask for your recommendations for potential search committee members.  Please respond when your Standing Committee member calls and plan to give them 10-15 minutes of your time to discuss this very important work.
To prepare for your conversation, here are criteria to keep in mind:
The ideal search committee members are people who:
1.  Can represent  the entire congregation and not just a particular interest group,
2.  Do not have an ax to grind,
3.  Are committed to UU values of inclusion and diversity,
4.  Work well with others, even people who differ from them,
5.  Are excited about the future of the congregation and open to new ideas and ways of doing things,
6.  Have the energy and time to commit to this work over the next year,
7.  Are not too new to know the congregation well or be widely known within the congregation,
8.  Are regularly present and engaged in the life of the congregation,
9.  Are capable of both self-assertion and compromise, and are willing to take the time to work for consensus,
10. Are likely to have the respect and trust of the whole congregation
It is anticipated that the Search Committee will be working at least 20 hours a month every month for the next year, and at times, even more than that.  This means that people who need to travel frequently for business or family obligations may not be able to meet this final criterion.  People who serve on other congregational committees will be expected to resign from those obligations until the search is over.
You may expect a call between Feb. 10 and 19, and we appreciate your taking the time to speak to your Standing Committee member. You might want to have your church directory handy as you think about possible nominees. Members may nominate up to three people, including themselves.
We look forward to speaking you in the next two weeks.
Sarah Dengler & the Standing Committee
Our Mission Statement ... and Dots!
A number of years ago our congregation worked diligently to craft a thoughtful, inspiring mission statement for our church.  It states many of our values, and we are glad to have such a mission.  However, the statement is also a little long, and many of us find that we don't remember it. 
As we enter this time of transition and stewardship, the Standing Committee, in consultation with our Interim Consultant Olivia Holmes, is thinking about how we might condense our mission statement, so that it still reflects our values but is easier to remember, and pull out when we need to articulate or remember what we're all about.
So, in an effort to find out what in our mission statement is most important to us we ask for your participation this Sunday February 15 and next Sunday February 22 in letting us know which words in the statement are most important to you.
The mission statement will be in the parish hall for coffee hour on both Sundays.  You are invited to cast your vote (5 votes, actually) by placing 5 dots on the words in the statement that are most important to you.  We'll take the collective input of the congregation and see if we can revise our mission statement to make it easier to remember and use.
We look forward to your participation!
Sarah Dengler & the Standing Committee
The Buddhist Meditation Group will be meeting at 7 pm this Thursday, February 12 UNLESS we get another storm.  If you want to be check to see if the meeting is cancelled, call 603 438 9181(Nori's number).
Have Some Fun on Game Night!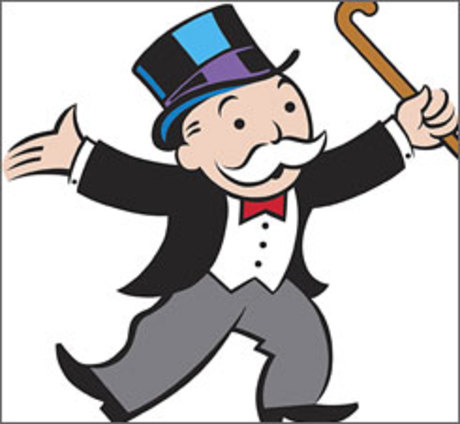 The Youth Group will be hosting its annual Game Night on Saturday, February 14 at 6:30 pm. If you like playing games, grab that special someone and come join us! We will have many of your favorite board games set up, as well as music, beverages and snacks. Open to anyone who loves fun. Admission is by donation or bring a canned good for the food pantry. Questions? Contact Laura Gourlay (lkgourlay@gmail.com or 547-0180)
Comfort Food Cookoff will take place Saturday February 21, 6 p.m.
$10 ages 10 to 110
$5 if you bring an entry
FREE for kids under 10!
Food Entry Categories*:
·       Appetizers
·       Main Courses
·       Desserts
·       And Best Comfortable Outfit that can be worn to a Church event
Coffee and water provided or BYOB.
*RSVP by noon on Feb 20 or sooner if you are bringing a contest entry…
John Richards richardsjw@comcast.net       Tom Badgley   tom.badgley@gmail.com
INVITATION TO MUSIC
'Strike the harp and join the chorus' – join the fun that is before us!
March 29 is the date of the PUUC Music Service, our intergenerational celebration of music in poetry, prose and performance.  If you are interested in participating in this tuneful event, please contact Margaret Warner at 603-588-2097 (or mwarner@tds.net ). There will also be sign-up sheets in the Parish Hall. Bring your talents and let us create music together.
Welcoming Tips
Greet a visitor with "Hi, I'm XXX.  I don't think we've met before, have we?"  Catch visitors just inside the front door and invite them to stay for coffee.  The most important thing is not what someone says to a visitor, but that the visitor is not ignored.
Lost: Wusthof Bread Knife
I left my very favorite bread knife in the kitchen after the Peterborough 275th, intending to pick it up after the Colonial dinner, then forgot completely about it until the holidays.  If anyone found a very nice, black-handled bread knife, please let me know. I miss my serrated friend!
Karen Dudra    kdudra[at]comcast.net
Community
"Would You Like Summer? Taste of Ours —"
                          -- Emily Dickinson, 1862
Come explore Emily Dickinson's passions as poet, gardener, and cook July 17-19, 2015 in Amherst, Massachusetts. Beginning Friday in late afternoon and concluding Sunday morning, a new program devoted to the life and works of one of America's greatest poets will feature:
•          Presentations by Dickinson scholars Marta McDowell, Aífe Murray and Jane Wald
•          Hands-on activities to help guests delve more deeply into Dickinson's love of botany and baking.
Offered by the Unitarian Universalist Society of Amherst for $400 per person, the program also includes private tours of The Dickinson Homestead and The Evergreens (home of her brother Austin and his wife Susan); visits to the poet's gardens and grave; a trolley tour of Dickinson landmarks; poetry discussions and readings; musical performances; and optional visits to the Dickinson collections at Amherst College, The Jones Library and the Amherst History Museum.
The program fee of $400 per person includes all admissions, tours and activities, refreshments and four meals. Optional lodging is available for $75 per person per night in the homes of members of the Unitarian Universalist Society of Amherst.
For more information, visit http://www.uusocietyamherst.org/EmilyDickinsonEducationalWeekend.aspx, email office@uusocietyamherst.org, phone 413-253-2848 or write to Unitarian Universalist Society of Amherst, P.O. Box 502, Amherst MA 01004-0502.
Marta McDowell, landscape historian, garden writer and author of Emily Dickinson's Gardens, will present "Would You Like Summer?" She will discuss the fruits and vegetables that graced the poet's garden and table. Learn which heirloom produce you can grow in your own kitchen garden in celebration of Dickinson. On Saturday, she will lead "Have you made an herbarium yet?" In this "make-and-take" activity inspired by the poet's extensive album of pressed flowers, participants will learn the basic techniques for mounting herbarium specimens and creating flower-decorated cards.
Aífe Murray is the author of Maid as Muse: how servants changed Emily Dickinson's life and language. In "Taste Of Ours!" she will lead participants in making Dickinson family recipes while she describes some of the baking challenges of the poet's 19th century kitchen, the role played by household chores in Dickinson's literary process, and how baking served as literary inspiration. The morning's culinary treats will be tasted at a Victorian tea that afternoon over a discussion of Dickinson's poetry.
Jane Wald has worked with The Emily Dickinson Museum for 14 years, and been its Executive Director for the past nine. On Sunday as part of the UU service, she will present "I am glad there are Books. They are better than Heaven": What did the Dickinsons Really Read? Dickinson refused to become a full member of her family's church and called herself a "pagan," but she knew the Bible backwards and forwards and often spoke of faith in her poetry. Her poems and letters chronicle a lifelong struggle with issues of faith and doubt, suffering and salvation, nature and deity, mortality and the eternal. An examination of her family's libraries can cast more light on Dickinson's personal theological explorations in the context of 19th century religious movements. Were they better, to her, than Heaven?
This event is a fundraiser for the Unitarian Universalist Society of Amherst. Program subject to change.
---
And now some quotes that speak to me in this moment:
"When we love, we always strive to become better than we are. When we strive to become better than we are, everything around us becomes better too." 
― Paulo Coelho, The Alchemist
"The world is indeed full of peril, and in it there are many dark places; but still there is much that is fair, and though in all lands love is now mingled with grief, it grows perhaps the greater." 
― J.R.R. Tolkien, The Two Towers
***
Ok, cold gone, snow here. I certainly am looking forward to Spring, but until then, we shall play in the snow and contemplate how one snowflake can be so fragile, but gajillions of them together can bring entire cities to a halt. Be well, be loyal to peace, justice and the social good.  Vanessa
Shayna's Office Hours: Monday 2-6, Thursday 9-1  email: kshaynaappel@gmail.com   802-579-6066
Vanessa's Office Hours:  Monday & Th.  8 am – 4:30 pm. Tues. 8:00-11:00 am vanessa.amsbury@uupeterborough.org  924-6245
Char's Office Hours: Mon, Wed, Thurs, Fri 2-5 pm  char.james@uupeterborough.org  924-6245
Note* Actual times are subject to change dependent on individual schedules.