*If pictures are not displaying properly, click here for the pdf. 
For May 3, 2015
Sunday – Worship Committee:  "Unexpected Beauty through Story and Song"
Sunday Service Volunteers
Greeters:  We need two of you special people to step up and help us this Sunday.
Community Hour:  Carolyn Saari and Anne Twitchell
Flowers:  Maybe leftover flowers from the ordination? Will they make it that long? No one is signed up. Heavens.
(To sign up, go to:  http://www.signupgenius.com Log in with your login name and password, or click 'Find a Sign Up' at the upper right, use puuc@uupeterborough.org as the email to search. Or you can simply respond to this email. If you call me after 4:30 on Thursdays, I will not get the voicemail. Email is better.)
---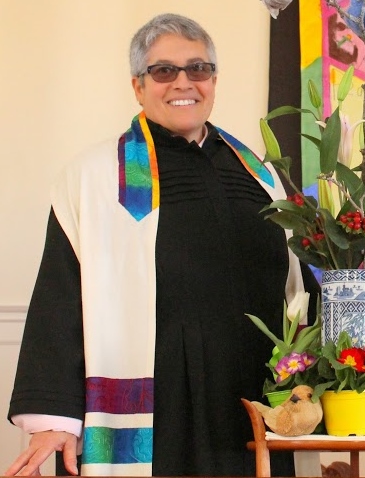 Mindful Meanderings  by Rev. Shayna Appel
It's the day after Rev. Lisa's ordination.  Wow!  Well done church!  And thank you one and all for your time, your talent, your love, and your energy.  Thank you for a lovely service of worship, for beautiful music, for yummy food, and for a time to dance.  Thank you for extraordinary flowers, for festive ribbons to connect us, and for bubbles that rained down on us in celebration from above. 
The Manual for Ordination and Installation Services from the UUA concludes with these words:
A well-done service brings many benefits.  There will be pride within the congregation that it has displayed itself well before the wider community and denomination.  The ordained or installed minister will feel that the significance of the ministry has been highlighted.  Guests should go away with a sense that they have taken part in a worship service of quality and have been royally entertained…
The ordination…services underline the highest and holiest in church life…
Normally here is where I say something like, "So may it be."  But in light of the last twenty-four hours, I must conclude with, "So it was!"
Blessed be & Shalom-
Shayna
Our thoughts and prayers go out to the Dery family this week as Claudia 's father passed away a few days ago. May our caring bring a measure of peace.
PUUC - JUST LIKE PBS
We, too, have matching grants.
Last week, a member of our church was helping with sorting donations for our new Spring Rummage/White Elephant Sale.  This person was so impressed with the amount of work and energy that Marsha Morrow and her team were putting into this enormous job, that the member decided such effort should be rewarded.  
As a result, our member—who chooses to remain anonymous—will match the proceeds of the Spring Rummage Sale, expected to bring in around $2,500, in honor of our Rummage Sale team.
We, too, can have Challenges!
And, noting the church's ongoing financial obstacles, the question was asked, "Would anyone else like to offer an additional matching challenge for the rummage sale?"  The possibilities are many:  Match the total, half, a quarter!  Match 10 cents on the dollar.  Any takers?
Contact Treasurer Susan Stanbury or President Sarah Dengler if you would like to offer your own matching grant for the rummage sale!
With heartfelt thanks to our fabulous Rummage Sale crew and to our anonymous matching member!
Note from Treasurer Susan,
We set an ambitious and aggressive goal for our Stewardship Campaign this spring--increase our pledge commitment by 20% over last year's $111,600. 
With 84 households answering the call, we have reached 94% of that goal.  We are truly wanderers and worshipers on the congregational caravan into the 21st century.
You are amazing, or as my grandson would say, "AWESOME."
.
Upcoming Youth Group Events
The Youth Group will be running a car wash this Saturday, May 2 from 9 am to noon at the church. Proceeds will go to Free the Children. Come on down and have your vehicle spiffed up for Spring!
We will also be having a bake sale table on the church lawn at Children & the Arts Day, Saturday, May 16, and would like to ask church members if they would like to supply baked goods for us to sell. People were very generous last year, and we were able to raise over $250 for Free the Children. Thanks to any and all who can help! Please contact Laura Gourlay at 547-0180 or lkgourlay@gmail.com to donate.
On the lookout for Youth Group Advisers for 2015-2016
PUUC is looking for a couple of energetic people who want to be inspired by our extraordinary and awesome high school youth.  High school is a pretty tumultuous time in an adolescent's life.  The presence of engaged and involved adults (other than parents) and a consistent group of peers can make all the difference. This group would meet at least twice a month throughout the church year (September- May).  In the past the youth group has done team-building activities together and planned and run fund-raising events that support organizations such as Free the Children, the Community Supper or the local food pantry.
If this opportunity speaks to you let me know.  Thanks!  Char James DRE  924-6245 or char.james@uupeterborough.org
Feed them and they will come
At least that's how the popular saying goes. When the spring clothing and white elephant sale begins on Friday, May 8, the public will be invited for $5 to get first dibs on some of the finest donations ever. To make the event even more inviting, we offer a table of appetizers that includes dips, spreads, the ever-popular spinach cheese squares, fruits, cheeses and nuts. You can contribute to this important fundraiser by bringing in something tasty for the table. Grapes and mixed nuts are always welcome, as are bread chunks and crackers for dipping. Please sign up on Sunday or call Marsha at 924-6921. 
Crackers may be dropped off on Sunday. The doors will be open Monday through Thursday from 9:30 a.m. to 1:30 p.m. They will be open Friday morning and afternoon until 4 and will re-open at 5:15. Please plan ahead and chip in. 
Yet another May sale update: we need you!
Hi church members and friends. In fewer than two weeks the church doors will open to the public and you. But we need you to make this a success -- really. Please come to the spring clothing, silent auction and white elephant sales and help support our great church's programs, including the community supper, the operating expenses, its excellent music program, Religious Education and other programs. 
Donations from people have been overwhelming. Thank you for your care and generosity, and for helping to make this a potentially successful fundraiser. A note: please don't be shy about bringing more.
We'll be taking clothing and linens through Sunday this week (drop-offs Friday and Sunday mornings from 9-11:30. Starting Monday morning we'll be taking white elephant donations, as well. Bring your items in when you come to church, or between 9 a.m. and 1 p.m.,Monday through Friday of next week. These include usable, presentable, hole-free, stain-free and dust-free sporting goods and furniture, especially in-very-good-condition outdoor furniture. 
If you have anything that's pretty beaten up or down, please dispose it at your recycling center. We can't afford to take it, because we'd have to pay the disposal fees, unfortunately.
Again, the donations are for the warm-weather season, so we would appreciate it if you hold onto your winter items until the September sale starts. We have to ask you this because we do not have enough storage space available.
A lot still has to be done before the sale, so if you haven't signed up to help yet, please give us an hour or two of your time. Not to forget that we need appetizers for Friday night, so sign up with Marsha Morrow on Sunday after church or email her at morrowmarsha1@gmail.com. Phone: 924-6921. 
A reminder: In addition to the array of lovely handcrafted donations and a dinner for six, a silent auction will include motorcycle rides on Rev. Shayna's Harley. The winning bidder will arrange a time with her after the auction that takes place from 6-7:30 Friday evening of May 8th. Just imagine a ride in the open air with no rain or snow (Haw -- hopefully) and having the wonderful freedom to look at everything around you -- other people, young bright, yellow-green leaves or colorful people, and blossoms in yellows, purples, pinks and lovely variations of white. Not to leave out the rollicking humor of your hosting interim minister. 
Below is a list of the jobs calling for volunteers:
1. Sorting and folding clothing and linens: 9-noon, Friday, and every day next week from 9 - 1:30 p.m. You are welcome and needed, even if you can only give an hour here and there.
2. Put tables up in the Parish Hall, 5 p.m., Sunday, May 3. 
3. Sorting, checking and cleaning white elephant items, books, DVDs, CDs, prints, picture frames, greeting cards; setting up boutique table and the silent auction: 9 a.m. - 1:30 p.m., May 4-8 (Monday through Friday).
4. Set up dining room after Community Supper, 6:30 p.m., Wed, May 6.
5. Cashiers, baggers and room monitors: 6-7 and 7-8 p.m., Fri., May 8; four upstairs and four downstairs; 9 a.m. - 11 a.m., and 11 a.m. -1 p.m., on Sat. May 9; four upstairs and four downstairs.
6. Clean up after 1:15 p.m., on Saturday, May 9. We need at least five people to accomplish this in good time. It entails boxing the leftover clothing and white elephant items and loading them onto an available truck or SUV.
What will make this sale amazing is your participation, the hour or two that you can give. This event supports the Community Supper, Religious Education programs, staff salaries, heat and utilities. Thank you.
Welcoming Tips
If they have children with them, introduce them to the person in charge of Religious Education, so the children will feel comfortable.
PUUC Search Committee News
This past week, your  Search Committee worked of the Congregational Survey Form.  Why? Because we want to finalize it as soon as possible to learn your opinions on the qualities needed in our Settled Minister.  We need your input before we break for the summer.  Our plan is to survey you two ways:  either by having you enter your opinions in a computerized survey or by filling out a paper survey which we will then enter.  This is an extremely important task.
Did you wonder what the deal was on those new, yellow name badges?  It's just the Search Committee members trying to be as available as possible in order to get your feedback.  Don't hesitate to talk with any of us!   ~ PUUC Search Committee
Open Stage May 1 at 7:30 pm
Reuban Bellingham is a well-known Monadnock region singer/songwriter living in Fitzwilliam, NH. Reuban has been composing, writing and playing original music since he got his first harmonica as a young boy. He sings about his every day experiences, political angst, life's drama, loves won and lost and issues of the day. He is a multi-instrumentalist who writes from the heart, and all songs have a message. When Reuban isn't singing on stage he travels extensively with his work as a sales trainer and motivational speaker
Before and after the feature act, local open stage performers from the Monadnock Region will entertain the audience with a variety of acoustic music, spoken word, and comedy acts. Artists wanting to sign up for a performance slot should appear
at Parish Hall at 7:00PM or contact Jack Kid at jackkidmusic@gmail.com.
Community
Come Jazzercise with Joy on Monday, Wednesday and Friday mornings from 9 - 10am at the Union Congregational Church - Come for a FREE CLASS during May.  All ages, fitness level, dance experience welcomed!   It's a really fun workout with wonderful people.
Call or email Joy for more information - 533-3803 or joynmt@aol.com; or see the website: 
http://jcls.jazzercise.com/facility/jazzercise-peterborough-congregational-church
(Plan on coming at 8:45am for your first class to get settled in before the music and dancing starts!)


Grand Opera coming up - LIVE at the Colonial Theater in Keene - Mozart's Magic Flute - on May 8th at 7:30 and May 9th at 2:00 pm, sung in English. Presented by The Raylynmor Opera Company of Keene. This is THE BEST OPERA to see if you've never been to Opera before. This is THE BEST OPERA to see if you've never heard Classical music before. This is THE BEST OPERA to see if you like to see kids on stage.  Etc. Etc.
 
More info from David or Joy Flemming (533-3771 or 533-3803) or at:
http://thecolonial.org/event/raylynmor-opera-presents-magic-flute-2/
The Grand Monadnock Youth Choirs are presenting their 18th annual Spring Concert on Sunday, May 3rd at 3:00 pm at the Peterborough Unitarian Universalist Church, 25 Main St. in Peterborough. Directed by Maria Belva, these 60 plus voices will fill the hall with sounds of light and laughter and love. All three choirs will perform; the Trebles (grades 2, 3 and 4), the Choristers (grades 5-8), and the Cecilia Ensemble, which is a mostly a cappella young women's ensemble (grades 9-12). This will be a feast of gorgeous sounds from well-rehearsed singers who love to lift their voices in song.
Founded in 1997, Belva has been training the youth of the Monadnock Region in proper singing technique and excellent choral skills. These young people come to recognize good music and strive for a level of quality that makes their performances outstanding. The choirs perform locally twice a year, giving back artistically to the community.
The concert, "Sing to the World", will be one hour long and is open to the public. Tickets are on sale at the Toadstool Bookshop in Peterborough and Steele's Stationers, and will be available at the door. The Peterborough UU Church is handicap accessible. For more information, contact Director Maria Belva. 603-924-2055.
"The most wasted of all days is one without laughter." 
― Nicolas Chamfort
 
Be well, be loyal to peace, justice and the social good.  Vanessa
Contact Information and Office Hours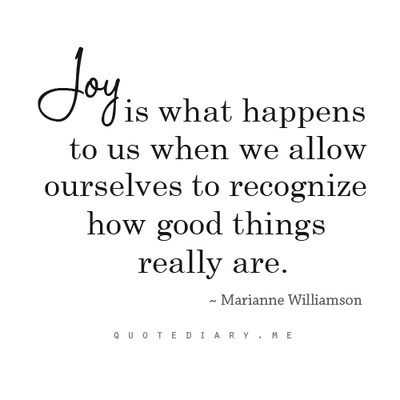 Shayna:  Monday 2-6, Thursday 9-1; (802)579-6066
email: kshaynaappel@gmail.com  
Olivia: (603) 554-2294
email: oholmes34a@hotmail.com
Vanessa:   Monday & Thursday  8 am – 4:30 pm. Tues. 8:00 am-12:00 pm;  924-6245
email: vanessa.amsbury@uupeterborough.org
Char:  Mon, Wed, Thurs, Fri 2-5 pm;  924-6245
Email: char.james@uupeterborough.org
Note* Actual times are subject to change dependent on individual schedules.