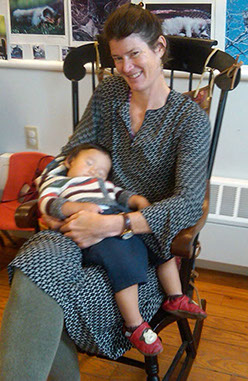 Char has been involved with the church for many years, serving as a Sunday school teacher, and later as the primary attendant in the nursery room. She just started as Director of Religious Education in September of 2014.
She and her husband Tom live in Bennington on a small farm they call Bennington Gardens. They grow fruits, veggies, and herbs; raise free-range, organic-fed chickens, ducks, and geese; and sell the best eggs this side of heaven.
Her full bio will be coming soon. Thank you for your patience. She's a very busy woman.